2022 ANZ Premiership Round 1 Preview
March 11, 2022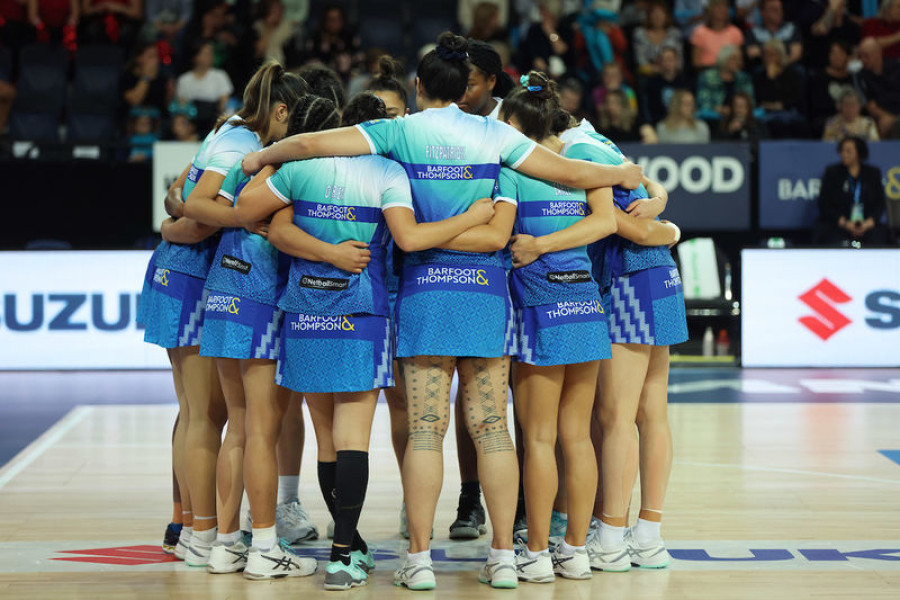 We take a look at the match-ups coming in the opening round of the 2022 ANZ Premiership season.
Sunday, 13 March

Magic v Mystics
2.10pm at Globox Arena in Hamilton
Returning defender Michaela Sokolich-Beatson is eager to put a hard pre-season training block into action when she suits up for the MG Mystics this year. It has been a tough road back to the court for Sokolich-Beatson having suffered two Achilles injuries, but the former Silver Fern is looking forward to putting the bib back on.

"The body is good. The mind is really good and I'm just excited to get out there and see what I'm made of now," she said.

Sokolich-Beatson and fellow defender Phoenix Karaka will be two players to watch in the Mystics along with shooter Monica Falkner who moves across the bridge from the Stars. The defending champions enter new territory as they begin the 2022 ANZ Premiership with a target on their back and a challenging Covid-disrupted pre-season to negate.

"Every training is a gift at the moment," coach Helene Wilson said.

"We've set some standards for ourselves which we hope will keep us ahead of the game and no matter what's been thrown at us in the pre-season, we keep training hard."

It hasn't all been easy for the Splice Construction Magic with coach Mary-Jane Araroa, the only new head coach this year, with young shooter Khiarna Williams to miss the start of the season with a back injury and former Fern Katrina Rore to miss much of their campaign having announced her pregnancy last week.

New recruit Ameliaranne Ekenasio is also on return-to-play protocols after giving birth late last year. But the Magic boast plenty of experience with internationals Bailey Mes and Claire Kersten both new to the team, the latter set to team up with fellow Fern Sam Winders in the midcourt – an area to keep an eye on with the Mystics dynamic duo of Tayla Earle and Peta Toeava ready to test their mettle.

Tactix v Steel
4.10pm at Christchurch Arena in Christchurch
Last year's Grand Finalists, the Trident Homes Tactix, have a core of seasoned players returning, but it is some of the new faces which have coach Marianne Delaney-Hoshek excited for their season opener against the Ascot Park Hotel Southern Steel.

Kate Lloyd, Hannah Glen, and Vika Koloto add a different dynamic along with Kelera Nawai-Caucau in the defence end. Delaney-Hoshek has also been pleased with her training partners, Parris Petera and Lily Fletcher, who she believes can slot in if her squad is decimated due to Covid illness.

"I'm confident in the preparation we've done and we're just eager to get out on court now, despite what's going on around us," she said.

The extended squad is going to be key this year and Steel coach Reinga Bloxham has given a pass mark to her training partners, Ivari Christie, Losa Fifita and Kiana Pelasio, after a pre-season that has included hit-outs against the Tactix and Pulse.

They also welcome Premiership-winning Kate Burley and Saviour Tui into their southern ranks. Tui, who had limited court time at the Mystics, will be one to watch and her combination with English Rose George Fisher could test a new-look Tactix defensive duo of Karin Burger and Nawai-Caucau.

Both teams have settled midcourt combinations and it may come down to how the changes at either ends of the court settle to determine this southern clash. The two sides met in the opening round last year – a match-up the more favoured Tactix would undoubtedly prefer to forget, an 18-goal loss something the team from the Mainland are determined to turn around on Sunday.

Monday, 14 March

Stars v Pulse
Postponed under the league's Covid-19 Match Postponement Policy
The ANZ Premiership will confirm a new date for the fixture in the coming weeks.