Tactix confirm Watson signing for 2024 campaign
June 12, 2023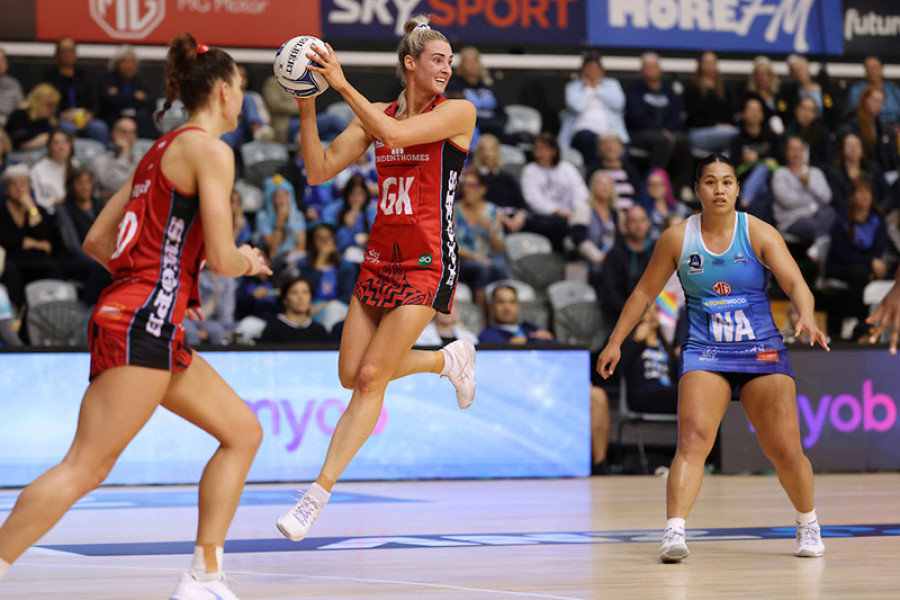 The Trident Homes Tactix have retained world class defender Jane Watson for their 2024 campaign despite the Silver Fern heading north next year.
Watson has signed on for her ninth season with the Tactix but will be moving to Wellington with her family, as she and her partner plan to take up Te Reo studies at Ōtaki next year.
"We are looking at studying Māori next year and it has been something our family has spoken about for a while," she said.
But the Tactix defender said she still had a strong desire to continue her netball career with the Tactix and looked to balance the two next season.
Watson, who was last week named to compete at her second Netball World Cup with the Silver Ferns, said there was still plenty of planning ahead for next year, but she was pleased to be able to confirm her 2024 ANZ Premiership plans and was looking forward to wearing the Tactix dress again.
"We are having to consider a number of things at the moment, but ultimately we want to do what is best for our family," she said.
"I love representing the Mainland and wearing the Tactix colours and kind of feel I have the best of both worlds being able to fulfil our studies goal and continue to play for a team I love."
Tactix General Manager Haidee Stratford said they were delighted to retain Watson for next season having welcomed her back from maternity leave this year.
"Jane is a key member of our team and we wanted to support her and her family's goal as well as her desire to still play professional netball," she said.
"She's an incredibly professional athlete and has our full trust and support to prepare appropriately on a partly independent basis. Jane has earned the right through her more than 100-game career with us to take what we see as a unique approach to addressing her desire to study alongside being a professional netballer."
This season Watson became just the second Tactix player to mark 100 games for the club – joining fellow centurion Anna Kennedy – making her debut in the red-and-black dress in 2012 and finishing this season having played 148 national league matches.
The Trident Homes Tactix are set to announce further signings for the 2024 ANZ Premiership later this week.