New coaching role for ANZ Premiership stalwart
November 3, 2023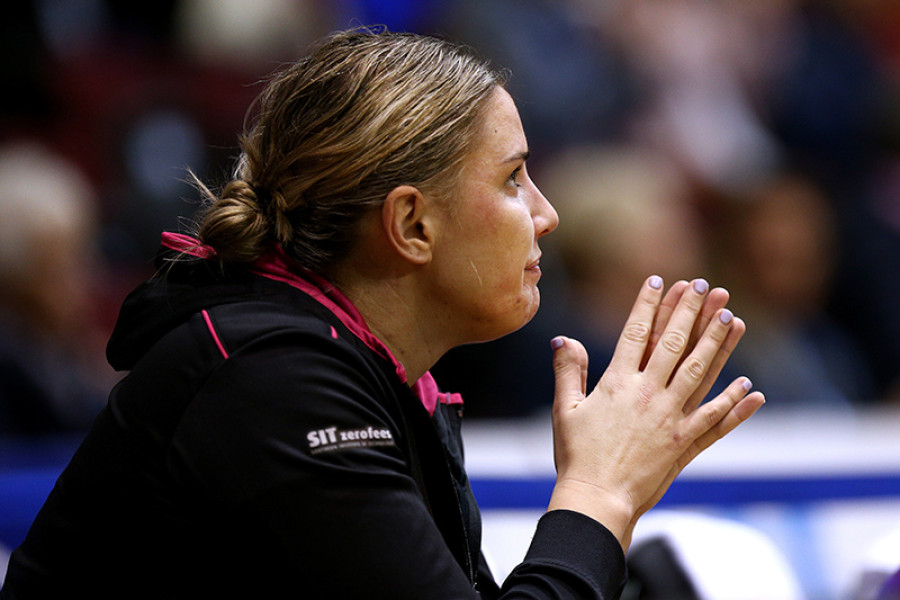 One of the ANZ Premiership's most experienced campaigners, Te Huinga Reo Selby-Rickit, has been announced as the Trident Homes Tactix new assistant coach.
The Tactix confirmed the appointment this week and are delighted to welcome the former Steel defender and captain to the coaching staff for the 2024 ANZ Premiership.
Selby-Rickit, who was head coach of Invercargill at this year's NNZ Open grade championships, brought up her 200th game of elite netball during the 2023 ANZ Premiership and had already signalled her desire to take on a high performance coaching role in the future having hung up her playing bib at the conclusion of the league.
Her immediate focus however was to continue working on her teaching career and she moved to Christchurch at the end of the Premiership for a placement at local school, Te Kura Whakapūmau i te Reo Tūturu ki Waitaha – a move that opened other doors including the assistant coach role with the Tactix.
"When the Tactix assistant coach position came up it intrigued me because it meant I could complete my teaching registration while remaining in the netball world and also still be immersed in Te Ao Māori – three birds with one stone so it was an opportunity too good to miss," Selby-Rickit said.
Working alongside Tactix coach Marianne Delaney-Hoshek and with a number of experienced players were also draw cards as she looked to move into the next phase of her career.
"I have always loved studying the opposition, looking at their strengths, weaknesses and figuring out what structures we can put in place to combat that. Working with the calibre of players in the Tactix is going to be really fun – trying a few things and seeing what's effective and what's not."
Delaney-Hoshek said they were thrilled to secure the services of Selby-Rickit and she was looking forward to working with the experienced netballer.
"Hu (Selby-Rickit) brings a wealth of netball knowledge with her to the Tactix and has shown her netball brain is one of the best," she said.
"Even when I was coaching with Robyn Broughton at the Pulse 10 years ago, Te Huinga-Reo was already having a big input into game structures and the training environment at that time. I know that she has had a big impact on lots of defenders who have played with her in various teams."
"One thing that really stood out to us in the interview process was the level of innovation within her thinking and her knowledge on what it takes to win. She has enormous experience within this level of the game, and we are lucky that she moved to Christchurch for her other role."
Selby-Rickit also paid tribute to the region which had given her her start in the former trans-Tasman league in 2008.
"I moved to Invercargill when I was 16 to an environment that was the opposite of what I was used to (at home) in Ōtaki," she said. "The support I received from the people and community down there was unbelievable and they made me feel at home immediately.
"I have really enjoyed my time there and I will miss walking into Stadium Southland every day and saying 'hi' to the staff, walking passed the many offices and seeing all the kids playing various sports.
"But I'm very excited to be in a new environment and I can't wait to be back on court….although this time being in the sideline seats."
She'll take on her former team, the Steel, first up in the 2024 ANZ Premiership when the Trident Homes Tactix host their southern neighbours on 15 April at Wolfbrook Arena.