Mystics retain core squad for 2024 season
June 21, 2023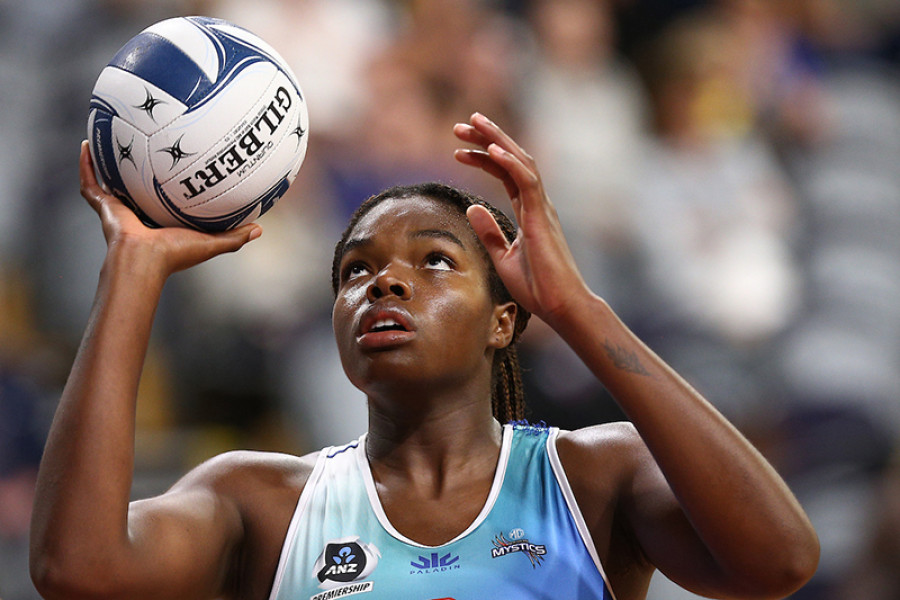 The triumphant MG Mystics squad of 2023 will once again pull on the blue dress next season with the announcement that nine of the current squad will return, in addition to a promising young shooter.
Trident Homes Tactix young gun Hannah Glen will make her way north to the Mystics after sitting the 2023 season out with a knee injury she sustained prior to the first game.
MG Mystics CEO Phil Vyver says, "We are thrilled to have retained largely the same team, with the addition of two young talented players. It's shaping up as a strong squad once again and we're looking forward to seeing what this team can achieve in the coming season."
Glen will replace outgoing shooter Monica Falkner who is taking time away from the court as she prepares to welcome her first child in December.
A former star of the New Zealand U21 team, Glen has recovered from her injury stronger and is excited at the challenge of moving to Auckland and playing with the Mystics.
A talented and versatile shooter, Glen will join returning Mystics goal-attack Filda Vui and Mystics and Silver Ferns goal-shooter Grace Nweke in the shooting circle.
Michaela Sokolich-Beatson will re-join the squad, alongside fellow experienced defender Phoenix Karaka and rising star Carys Stythe. Promising young defender Catherine Hall has received her first full contract having impressed during her time as a Mystics training partner and member of the Northern Marvels.
Mid-courters Tayla Earle, Peta Toeava and Katie Te Ao will also make their return to the Mystics as they look to further strengthen their already formidable combination.
A captain will be named early next year following the retirement of incumbent captain Sulu Fitzpatrick.
Tia Winikerei will continue in her role after leading the team to victory in her debut season as head coach, flanked by Rob Wright who will also return as assistant coach.
MG Mystics head coach Tia Winikerei says, "It's super exciting for us to have retained the strength and heart of our team for 2024. We have built a strong core and this will provide us with stability and a solid platform to build upon our 2023 performance. I am thrilled to have Hannah join our whānau and Rob and I are really excited to work with this group of talented players again."
MG Mystics 2024
Phoenix Karaka
Carys Stythe
Catherine Hall
Michaela Sokolich-Beatson
Tayla Earle
Peta Toeava
Katie Te Ao
Filda Vui
Hannah Glen
Grace Nweke