Magic appoint assistant coach for 2024 ANZ Premiership
November 3, 2023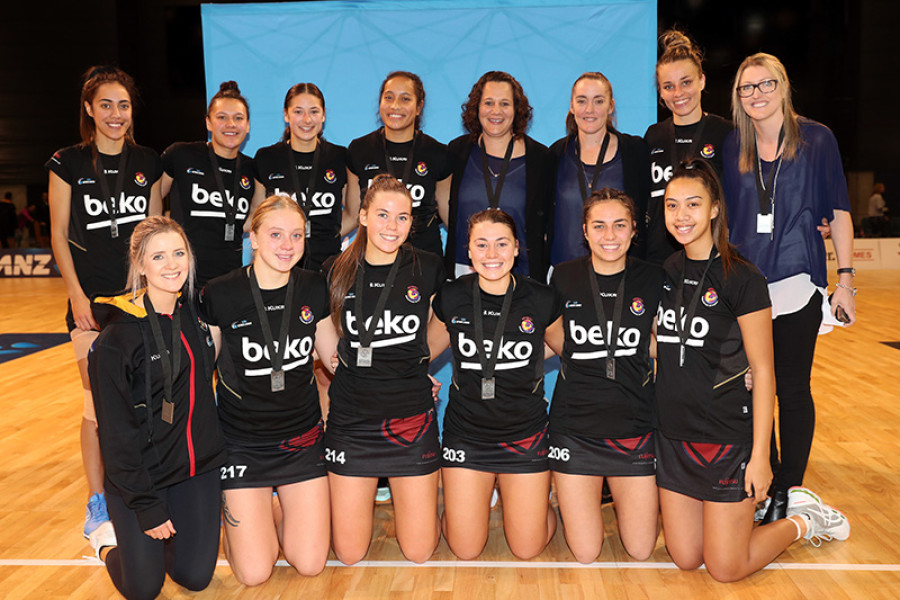 The AVIS Magic colours are a familiar fit for Rebecca Gabel and she is excited to again sit on the bench for the club, this time as their assistant coach.
Gabel, who was team-mates with Magic stalwarts Laura Langman, Casey Kopua, Irene van Dyk and Amigene Metcalfe during her time on court as a player, has been confirmed as the new assistant coach for the Magic's 2024 ANZ Premiership campaign.
She will join head coach Mary-Jane Araroa in what will be her first coaching position in the Premiership and the former midcourter said she was looking forward to the challenge.
"The Magic and this region has always been special to me and having had aspirations of getting into high performance coaching, I'm really excited to get that opportunity in the ANZ Premiership," she said.
"I have been on the Netball New Zealand (NNZ) coaching pathway but many of my early coaching roles have been within a region I love, and I'm really pleased to be able to continue giving back to the sport in my own backyard."
More recently she has coached the Hamilton City Netball Centre Open Grade team, taking the side to fourth place at the NNZ national tournament and runners-up in the previous year.
She has also been head coach of the Waikato-BOP team in the National Netball League (2018-2019) and was assistant coach again this year.
Her coaching journey has seen her act as a specialist coach at NNZ National Talent Development Camps and for athletes on the national Pathway to Podium programme.
Magic head coach Mary-Jane Araroa said she was delighted to be working with Gabel again, for the 2024 ANZ Premiership.
"Rebecca has an impressive coaching resume and what stands out to me is her dedication and commitment to our Magic region and what she has given back to our community," she said.
"I'm really looking forward to her adding value on the bench and within our Magic environment whilst working together to get the best out of Magic in the ANZ Premiership."
Magic General Manager Justine Dixon said they were pleased to be able to call on a former player who was passionate about the Magic region and netball community.
"We're thrilled that Rebecca will be working with Mary-Jane next season and as a past Magic netballer, knows the importance of our Magic colours and what makes our team tick," she said.
Both Araroa and Dixon also acknowledged the positive contribution that Helena Hoult delivered as Magic assistant coach over the past two years, particularly during the 2021 ANZP season with the global pandemic where we experienced unprecedented challenges for Magic.
"We thank Helena for the passion and dedication that she has given to our Magic whānau over the past two seasons, she has added to our wonderful legacy that is Magic," she said.
AVIS Magic open their 2024 ANZ Premiership campaign against the defending champion Mystics on 13 April at GLOBOX Arena, Claudelands in Hamilton.