Anna Andrews-Tasola to coach Pulse in 2024
May 30, 2023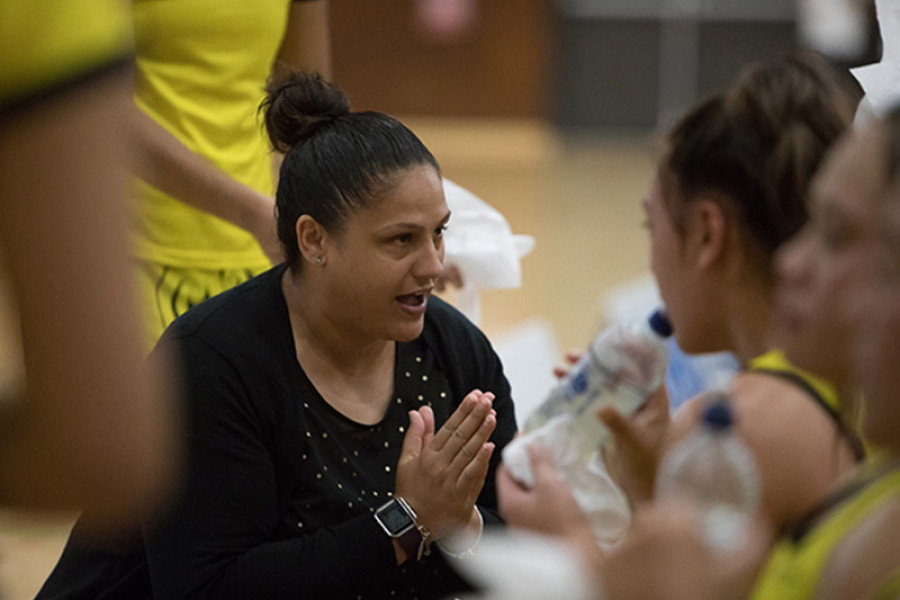 A strong contributing force in Netball Central Zone's success over the past seven years, Anna Andrews-Tasola will step into a new role as head coach of Te Wānanga o Raukawa Pulse in 2024.
The Pulse's assistant coach for the past two seasons, and specialist shooting coach for 2020 and 2021, Andrews-Tasola will take over from Yvette McCausland-Durie, who is returning to the education sector, after fashioning – combined over three separate stints – a stellar nine-year career with the team.
"It's been amazing working with Yvette," Andrews-Tasola said.
"She's super supportive, she's been a great role model for all of us, as women, so it's really important that we continue the strong legacy and foundation that's been built. I hope that she leaves knowing that we're going to work really hard to make sure that we continue to do well.
"I know I've got big shoes to step in to and all I can do is try my best. While there is change, we have got an exceptional group of women from our players to our support staff and we want to try and minimise the disruption, try and keep the foundation, and continue to build on that.
"I want to continue to challenge. Having been part of the environment for the last couple of years, and specifically with the attacking and shooting end, I want to make sure that we're not comfortable and we continue to grow and be better."
Involved locally, as a player and a coach, for the past 25 years, the former shooter played franchise netball for the Wellington Shakers and Western Flyers while also representing the Cook Islands at World Cup level.
From there, she moved into coaching, working her way through club, national age-group teams and as head coach of the Cook Islands which won the gold medal at the 2019 Pacific Games and bronze at the Singapore Nations Cup, before becoming assistant coach with Central Manawa in the National Netball League (NNL).
Andrews-Tasola spent six successful years with Manawa, three as head coach, last year winning the NNL coach of the year award while also being Pulse assistant coach.
"For me, it's not around the title of being head coach, I just want to be a really great coach and a great person," she said.

"I am honoured to achieve this opportunity and now I just want to continue to improve, grow and work really hard for our amazing netball community.
"What I'm really proud of as well is that I've come through our Netball New Zealand coaching pathway, through community coaching, performance coaching and now through High Performance Sport New Zealand (HPSNZ) Te Hāpaitanga, the women's programme which supports women coaches from across all sports to be better."
Previously, Andrews-Tasola has achieved her NNZ Community Coach Award and NNZ Performance Coach Qualification.